Suzanne Arcuni, APRN
Suzanne Arcuni, APRN is nationally recognized as a Certified Master Injector. A Nurse Practitioner since 1997, Suzanne is a highly trained medical professional who is able to work with you on an individual basis to provide the aesthetic you desire. She holds a masters degree from the University of Pennsylvania as a Family Nurse Practitioner as well as a bachelors in nursing from Georgetown University. After living in Manhattan and working at both Columbia Presbyterian Medical Center and Columbia University's School of Nursing, she moved to the Connecticut shoreline in 2004. She participates in extensive and ongoing medical aesthetics education from a variety of accredited institutions.
Refine Medical Aesthetics's accolades include the winner of The New Haven Register's Best Med Spa, the E-List's Best Kept Secret, one of the top three med spas on the CT Shoreline on the E-List, and the Top Med Spa on the Connecticut Shoreline by The Shoreline Times!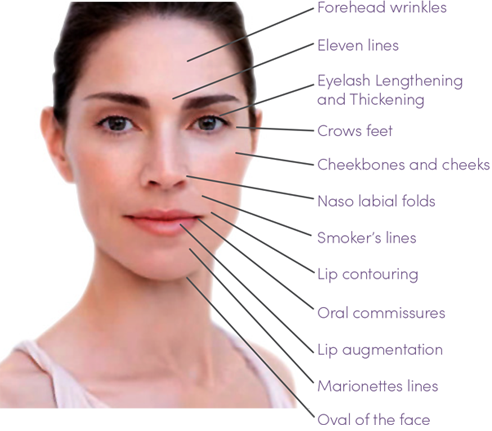 The Refine Approach
Refine Medical Aesthetics has an individual personal approach which melds aesthetic artistry with medical science. Suzanne works with people at their comfort level – whether they want to look great for a special event such as a wedding or reunion or if they want to work over time to achieve and then maintain a refreshed refined look.
Dermal fillers can enhance and correct facial features by volumizing. Results typically last from 6 months to 2 years, depending on product type and area treated. Treatments are done to celebrate a natural appearance.
Neuromodulators including Botox and Daxxify can soften or eliminate lines in the upper third of our face. It can also smooth the neck and contour the chin. Botox can also be used on the masseter muscle to relieve teeth grinding and jaw clenching while slimming the jawline.
An injection series with Kybella permanently eliminates the fat under our chins, known as a "double chin".
Discreet service. Refined results.
BY APPOINTMENT ONLY
All appointments are now booked online.
If you're new to the practice, you MUST click the link below and we will reach out soon to screen and schedule your appointment. Do NOT schedule an appointment online unless you have previously been seen at the practice.
All existing clients ONLY, by scheduling with the link below, you are agreeing to our
privacy policy and visit protocol.
Be Sure to review both prior to booking
Once booked, you will be prompted to sign up for the My PatientNow Portal.
This must be done prior to your appointment.
Additional days and times are always available! Please email info@refinect.com or call or text 860-287-3360 for additional times and other available days!